Melbourne is the most southerly of all the big cities in Australia. It is the capital of Victoria and has a population of just above 5 million people (2019). Melbourne tends to be a beacon for backpackers and working holiday visa holders, and for many good reasons, which I'll explain in this post.
Getting to Melbourne
If your traveling from Europe expect the flight times to range from 21 to 23 hours depending on which country you fly from. If your traveling from America expect it to take approximately 30 hours if your flying from the east coast as there are no direct flights, from the west coast, however, it'll only take 18 hours.
How Many Days Do You Need?
If you're really restricting yourself on time then 3 to 4 days is enough to get a full sense of the city but I'd recommend you stay at least a week in Melbourne as there is just so much to see and we don't want you missing out anything in this beautiful city.
Things To See In Melbourne
INNER CITY
Old Melbourne Gaol
In the city center lies one of the most interesting museums in all of Australia. The Old Melbourne Gaol use to operate as a prison in the 1800s. It closed down in 1929 and is now open to the public so they can catch a glimpse of what prison life was like nearly 200 years ago. If your a history fanatic this is the spot for you.
The Botanic Gardens
It seems almost every city has a botanic garden of some sort, but these are something else. With over 8,500 species of plant life, you'll get lost in all the beautiful colours they bloom. It's a short walk from the city so you could definitely come here to relax after a day of sightseeing.
Flinders Street Station
Flinders Street Station is probably one of the most beautiful buildings in all of Australia and it's not just me who thinks that as it is listed on the Victorian heritage register. Built-in 1910 it is host to a multitude of shops and of course an extremely busy train station. It's very close to South Bank so getting here isn't going to be an issue.
OUTER CITY
Dandenong Ranges
Just 35 kilometers from the city are the Dandenong Mountain Ranges. Well known for its steam train which can give you a tour of the area from the comfort of the train, or you can walk or cycle through down the many trails on offer. The scenery will quite literally blow you away. This is the perfect spot for an outdoors day out.
St Kilda beach
Love a chill day at the beach? Well, St Kilda beach is the place to be if yes. It's only 6 kilometers south of the city so it's not too far away, public transport will easily get you there. The beach area is full of nice cafes, restaurants, and bars, perfect to just grab a drink and sunbathe for the remainder of the day.
Werribee Open Range Zoo
Get a piece of Africa in this massive open range Zoo just 35 kilometers southwest of Melbourne. Hop aboard one of the many buses at the zoo and go for a safari. The animals you see here will have you thinking you are in the African savanna instead of Downunder.
Melbourne Travel Guide: Things To Do In Melbourne
Take a Street Art Tour.
Walkthrough Queen Victoria Market.
Explore Federation Square.
Go on one of the many wine tours.
Visit Melbourne Museum.
Day Trips Near Melbourne
The Great Ocean Road
The Route 66 of the Oceania. This piece of road stretches for 243 kilometers and every single kilometer is just as beautiful as the other, It is even Australian National Heritage listed. Best of all it starts just 90 minutes from Melbourne.
Phillip Island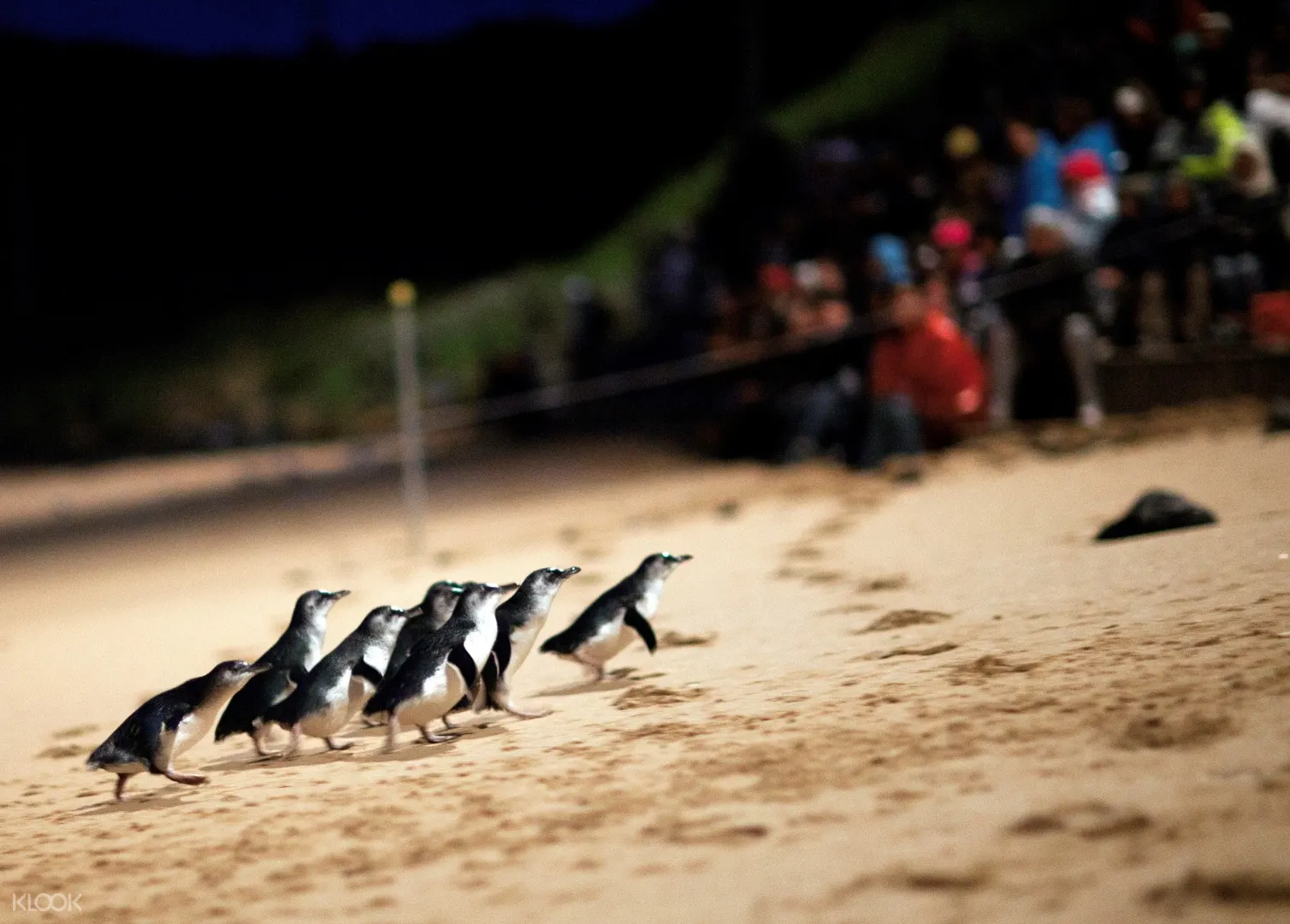 This island is just off the shore of Melbourne and connected by a wooden bridge so getting there is easy. While you're on the island you can explore the beaches, go penguin watching and even catch a glimpse of a seal! This island is a perfect day trip away if you're visiting Melbourne.
Daylesford and Hepburn Springs
Only 90 minutes from Melbourne lies this resort situated on land that is populated by mineral springs. This spa retreat is like no other. Book yourself into a resort for the day, treat yourself for a few hours then get lost in the nature surrounding the town.
Getting Around Melbourne
In the city, you could get away with free tram rides as there is no cost, but we recommend you purchase a myki card so that you can tap on and off on any type of public transport throughout the city. These cards can be purchased in most corner shops or alternatively at the train station.
Accommodation
Hotels: There are plenty of low cost but gorgeous hotels in Melbourne. Booking.com is the site I would use if you're looking to stay in a hotel during your trip.
Hostels: Melbourne's hostels are known to be one of the best throughout Australia. I'd recommend Space Hotel, I stayed there in 2019 and had a blast!
Airbnb: There is plenty of listed accommodation in Melbourne on Airbnb with places for each budget. Since you would typically be staying in a room in someone's house, this can be a great way to meet locals and find out more about the city.
Additional Questions
Here are the answers to some other things you may be wondering before traveling to Melbourne.
What is the weather like in Melbourne?
In the summer the temperature varies from 16° to 27° and in winter 16° to 8°.
Where should I go for a good night out?
During my time there I enjoyed The Carlton Club, it's just on Bourke St in the city center.
Melbourne Travel Guide: Conclusion
So as we gathered there is a multitude of places to visit in Melbourne. It's very popular with the young backpacker crowd so that has to tell you something ay? If you decide to come here for a visit you'll enjoy yourself immensely and will leave with memories to treasure for a lifetime.